1
« dnia: Październik 03, 2017, 06:22:04 pm »
Siema. Może nie będzie to zbyt odkrywcze, ale oto co znalazłem na netach: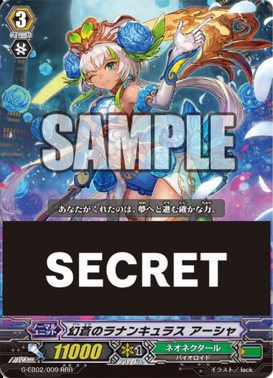 Ranunculus of Illusionous Blue, Ahsha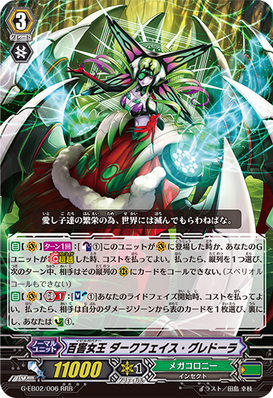 Evil Governor, Darkface Gredora
[AUTO](VC)[1/Turn]:[Counter Blast (1)] When this unit is placed on (VC), or when your G unit Stride, you may pay the cost. If you do, choose a column, and your opponent cannot call units on the (RC) of that column during the next turn. (They cannot be superior called as well)
[AUTO](VC) Generation Break 1:[Soul Blast (1)] At the beginning of your ride phase, you may pay the cost. If you do, your opponent chooses a face up card from his or her damage zone, turns it face down, and you Counter Charge (1).
Zeroth Dragon of Deaden, Zoa
Dodadkowo masa supportu do Ashki, Bigbelly i Darkface.
Mam przynajmniej nadzieję, że będą jakieś musketery...